Brutal video shows all-out street war in Kiev, death toll rises in fresh clashes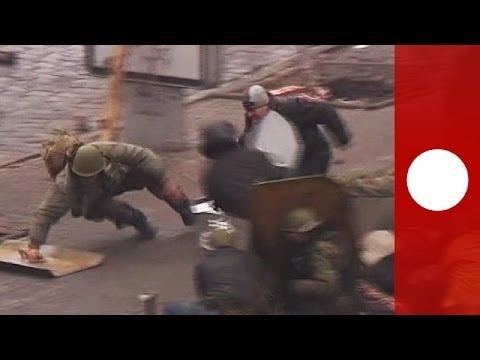 [youtube=http://www.youtube.com/watch?v=Fns42rViXlA&w=640&h=390]
"Latest images show street riots in Kiev on the morning of Thursday, Februray 20, 2014. News media has filmed protesters being shot at in front of hotel Ukraina as clashes continue in the Ukrainian capital. The number of victims is still rising, news agencies say at least 25+ people have been killed."

-

[youtube=http://www.youtube.co…
Video shows evidence of snipers firing at protesters in Kiev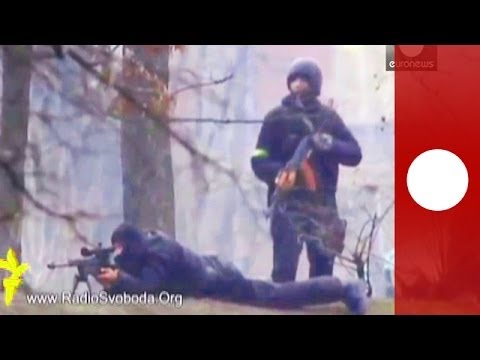 [youtube=http://www.youtube.com/watch?v=zwqfrq43lK0&w=640&h=390]
Credit: Radio Free Europe/Radio Liberty

This video shows security forces and snipers firing.

There were renewed clashes between security forces and protesters in Kiev's Independence Square on February 20 despite a putative ceasefire. Sniper fire was widely reported.

Ukrainian Olympian: "I don't want to participate when in my country…
Ukraine Protest: Molotov cocktails and fireworks used in intense clashes in Kiev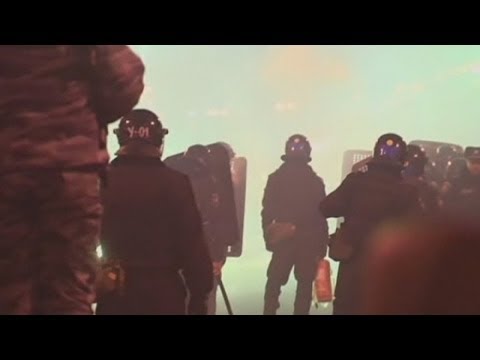 [youtube=http://www.youtube.com/watch?v=TxfxIoMeEFo&w=640&h=390]
"Twenty-five people have been killed in fighting between anti-government protesters and police in the capital Kiev, the Ukrainian Health Ministry said, with the Interior Ministry saying nine police officers were among the dead. Ukrainian riot police were still fighting protesters occupying a central Kiev square early on Wednesday…
Venezuela: Violent protests sweep Caracas, opposition leader surrenders, 3 people dead in clashes
[youtube=http://www.youtube.com/watch?v=SCylPEH2XcE&w=640&h=390]

Venezuelan security forces arrest opposition leader Leopoldo Lopez on charges of fomenting unrest that has killed at least four people, bringing tens of thousands of angry supporters onto the streets of Caracas. Jillian Kitchener reports.

More Breaking News: http://smarturl.it/BreakingNews
Deadly Clashes In Bangkok, Thailand Kill Three As PM Charged With Corruption
[youtube=http://www.youtube.com/watch?v=g5aEg1b5LE4&w=640&h=390]
"A police officer was among three people killed during gun battles as police cleared anti-government protesters who have blocked state buildings since November.

The violence in Bangkok came as corruption charges were filed against Thai Prime Minister Yingluck Shinawatra.

A 52-year-old civilian was also confirmed to be one of the dead…
At Least 25 Killed in Ukraine Protests, Photos, Videos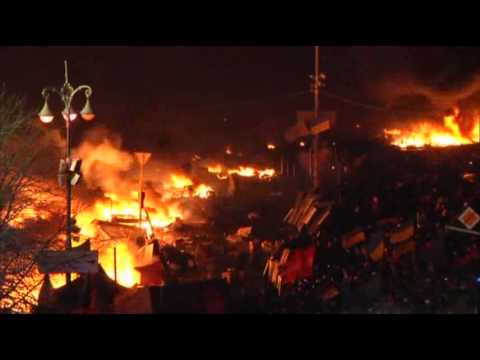 I can't stop returning to this image from #Kiev earlier today. What words were exchanged? Photo by Vlad Sodel/Reuters pic.twitter.com/EcKJemw7ef

— Vaughn Wallace (@vaughnwallace) February 18, 2014


 

"West readies sanctions. Yanukovich slams coup bid." – Reuters
"Ukraine crisis, EU readies Sanctions" – The Guardian

[youtube=http://www.youtube.com/watch?v=gnHmGxTDlxw&w=640&h=390]
Ukraine's…
Syria: Warlords of Tripoli – Full Length Documentary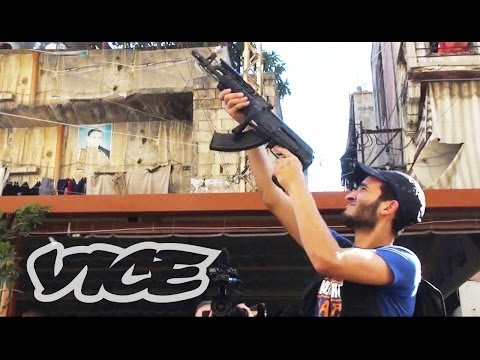 [youtube=http://www.youtube.com/watch?v=MwHLXNj7fXE&w=640&h=390]
Click here to subscribe to VICE News for more:http://bit.ly/Subscribe-to-VICE-News

The war in Syria is dragging neighbouring Lebanon to the edge of the abyss, and nowhere is the growing chaos more stark than in the second city of Tripoli. Sunni militants aligned with the Syrian rebels frequently clash with fighters from the city's…
[youtube=http://www.youtube.com/watch?v=iL-R5j0zKpw&w=560&h=315]"Alaska Oil (2001): Examining the contentious issue of whether or not to drill for oil in Alaska's Arctic National wildlife Refuge (ANWR)

The area in question is part of the Arctic National…
Iran and invoking Munich

Chris Hayes talks with Fmr. Deputy of Defense Paul Wolfowitz about Iran and rhetoric.

"Godwin's law (also known as Godwin's Rule of Nazi Analogies or Godwin's Law of Nazi Analogies) is an assertion made by Mike Godwin in 1990 that…
[youtube=http://www.youtube.com/watch?v=sk7fD5umakg&w=560&h=315]
US drones attacks have killed more than 2000 people. This heartbreaking film bears witness to people in a remote part of Pakistan near the Afghan border whose lives continue to be shattered…
Voters in New York City are voting on Tuesday to choose a new mayor.

The Democratic candidate Bill de Blasio is the overwhelming favourite.

The city's public advocate is widely seen as one of the most liberal mayoral candidates.

His Republican challenger is Joe Lhota, a former senior official in the mayoral offices of Michael Bloomberg and his predecessor Rudolph Giuliani.

Lhota is credited with turning around the fortunes of the city's public transportation system after huge floods last year, but he is well behind in the polls.

As it is part of the first major round of elections since Barack Obama won a second presidential term a year ago, many see the contest as an early test of the Republican and Democratic Parties' popularity ahead of next year's crucial congressional elections.

Voters in New Jersey and Virginia will also elect governors on Tuesday.
In a letter to Der Spiegel, several high-ranking German officials voiced support for Snowden and said Germany should grant his request for asylum.